September 2010
We have just successfully completed the full refurbishment and re-modelling of a prestigious  four storey residential property in Montpelier Place, Knightsbridge.  We executed three separate successive contracts for our client as detailed below. 
Phase One:  The stripping out of the building after initial purchase. 
Phase Two:  The base build works comprising the removal of all internal walls and floors, the fabrication and installation of a four storey steel frame, new walls, floors and replacement roof coverings.  Phase two also included the bulk excavation to form a new enlarged lower ground floor including reinforced concrete retaining walls and structural underpinning. 
Phase Three:  The fit out works comprising of new mechanical and electrical services installations complete with plastering, internal joinery, bathrooms etc.
July 2010 - Licence To Kill

We have recently executed various structural works to a substantial four storey property in London's historic Royal Avenue, Chelsea.  Royal Avenue was laid out in the 1690's by Sir Christopher Wren as part of a grand un-completed scheme to connect The Royal Hospital with William III's Kensington Palace.  In latter years Royal Avenue was the (fictional) home of James Bond. The works comprised the formation of a new rear addition and in the front lightwell area the bulk excavation of the storage vaults, underpinning and damp proofing to provide valuable additional habitable space. 
April 2010 - Chic

We have undertaken internal and external refurbishment works to a fashion retail unit in London's Park Parade.  The works comprised structural works to open up the unit; external repairs and new roof coverings; full mechanical electrical and air conditioning services installations; full finishes including suspended ceilings, plastering and decorations.
December 2009
We have now completed various structural works to a five storey property in Cottesmore Gardens, Kensington including the formation of a new rear addition and the complete bulk excavation of the front garden area including new reinforced concrete retaining walls to form habitable space.  Upon completion the garden was reinstated on top of the newly formed area to give the appearance that the house was unchanged.  
September 2010
We have recently completed works to an ex national embassy property in Parkside, Wimbledon which entailed various base build works including bulk excavation to the rear terraces, new below ground drainage works and the construction of an electrical sub-station.  We also carried out works to the external masonry and various cutting and carving remodelling works.

August 2012 - White Hall Mansions

We have been appointed by Pembertons Property Management to carry out external works to White Hall Mansions, Bloomsbury Square.  The works will comprise roof repairs; lead capping to the front triangular pediment; render repairs and re-decorations.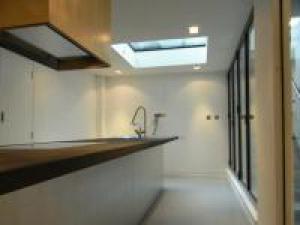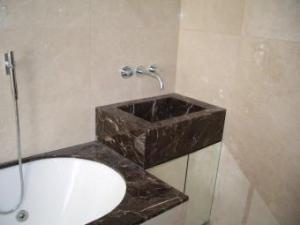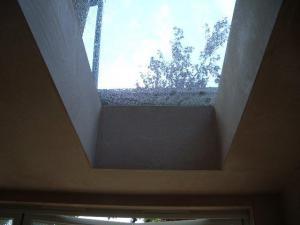 March 2011
We completed works on a small project in Stanmore.  The project consisted of construction of an attached garage to the property. 
May 2011 - Eastenders

We have just completed a £100K project at Old Ford Road in London's East End which comprised the demolition of an existing modern extension; the removal of the main house rear and flank walls with steel box frames inserted, in order to provide extended living space.
The photographs below show the contemporary new kitchen with the rather unusual design feature of cast in-situ concrete worktops.
November 2010
We are pleased to say that our most recent contract is for the execution of works to a Georgian house in the Victoria Park Conservation area of Bethnal Green.

Ground Floor: The works comprise of the demolition of an existing single storey rear addition; the creation of a new enlarged kitchen/family room with complete elevations of folding sliding doors.
First Floor: The existing two storey rear addition will be extended to provide an extra bedroom.
The works will also consist of the remodelling of both floors which will require extensive use of structural steelwork in order to provide clear, open spaces.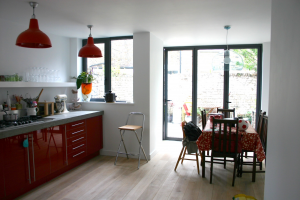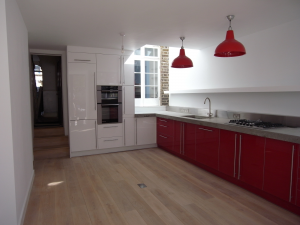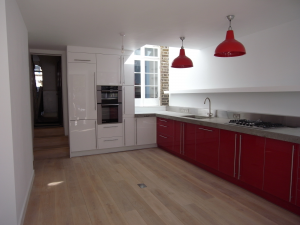 October 2010
We are pleased to have been appointed to execute the refurbishment of 4 No. below street vaults to a substantial double fronted, six storey property in Wilton Place, Belgravia. The works comprise of the resiting of main services, new drainage, excavation and the casting of new reinforced concrete floor slabs; sundry structural repairs; supply and installation of a cavity membrane damp proofing system complete with a pumped sump; new electrical services, new partitioning, ceilings, plastering, joinery, tiling and decoration.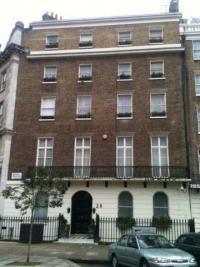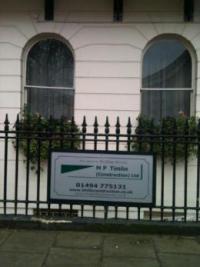 September 2011
We have commenced a £130K residential project in Northwood to convert/extend a loft into three rooms plus a first floor flank extension.
October 2011 - Handy For The Shops ?

We have been appointed to carry out re-modelling and refurbishment works to a prestigious residential apartment in Lincoln House, Basil Street, Knightsbridge, next to the well known corner shop, Harrods.  Lincoln House, built in 1915. is English Heritage listed to reflect the highly accomplished and idiosyncratic design, illustative of the very best of mansion block architecture of the period.

October 2011 - European House of The Day

A project we completed works on has recently featured in The Wall Street Journal Europe House of the Day
http://online.wsj.com/article/SB10001424052970204612504576610522413773648.html?KEYWORDS=montpelier+place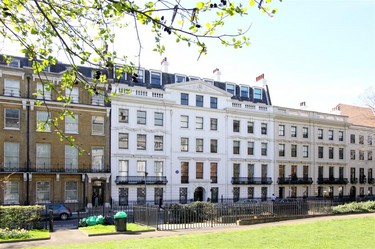 March 2013 - Rock 'n' Roll

We have been appointed by Boxmill Developments to execute site clearance and demolition works to Midmoor & Merevale Houses, Richmond.  Midmoor House, in a previous incarnation, was the site of the world famous Crawdaddy Club where those well known octogenarians The Rolling Stones had their first residency.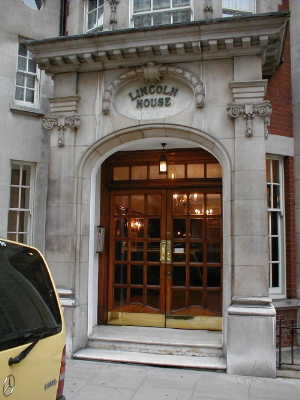 April  2013 – Ceremony
We are pleased to have been invited to the ceremony for the re-opening of the Quaker Meeting House in Heath Street, Hampstead.  We have just successfully completed a £100K contract to the building comprising internal remodelling and refurbishment works and external repairs, part re-roofing and re-decorations.  The building, built in 1907 in a classic Arts & Crafts style, is English Heritage Grade II listed.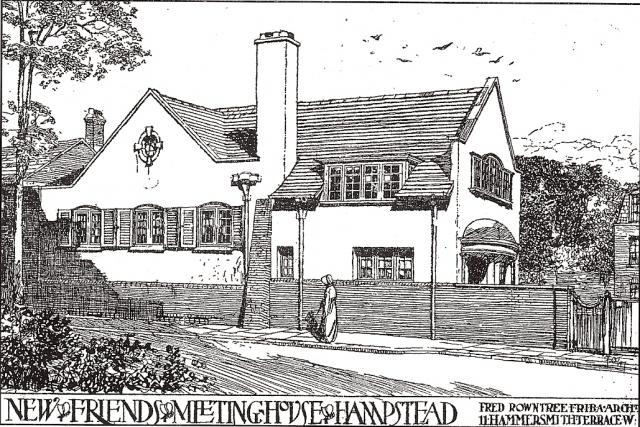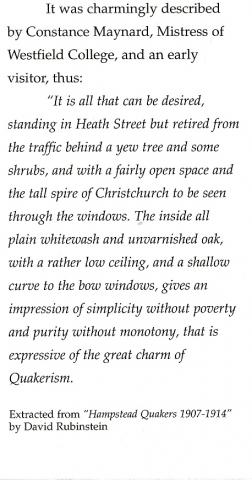 November 2011 - Quality House
We are pleased to have been appointed by one of the UK's leading project  management and business consultancies, CPC Project Services LLP, to execute refurbishment works to their new offices in Quality House, London WC2.  The block, built circa 1700, is located in Quality Court which is one of the last remaining wonderful labyrinths of alleys and courts that used to straggle between Chancery Lane and Fetter Lane. The works comprised new frameless glass office partitions; electrical, plumbing and air conditioning services works; floor coverings and decorations.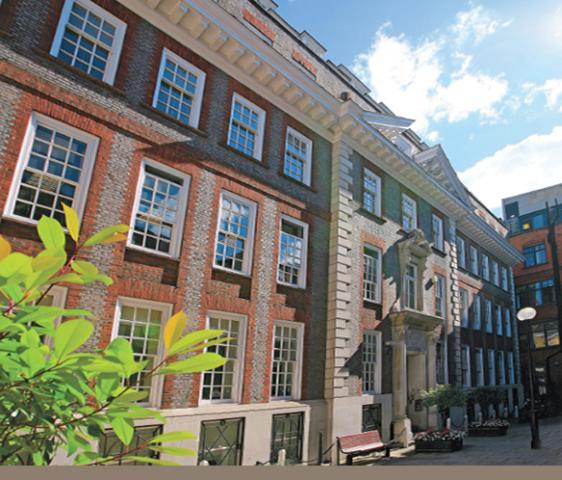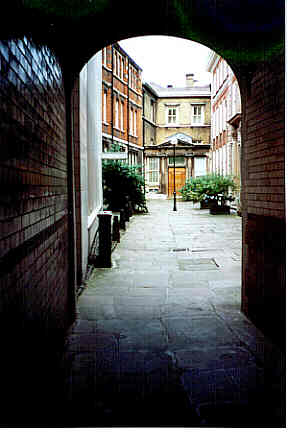 November 2012 - Ealing
We secured a contract to carry out refurbishment and re-modelling works to a property in Madeley Road, Ealing on behalf of Thomas Brown Property Group.

February 2013 - Back Again

Following recent completion of a project in Ealing for Thomas Brown Property Group we are pleased to have received a further contract from them for general refurbishment and re-modelling works to a residential property in Thornbury Road, Isleworth.

December 2012 - Kilburn

We have successfully completed a residential contract in Dunster Gardens in Kilburn, NW London for DDWH Architects.  The works were to a very modern sleek design with features including standing seam zinc roofs and full elevation folding sliding doors.